Show Your Availability via Google Calendar Appointment Scheduler
Google Calendar appointment scheduler is available in some editions of Google Workspace. With the Scheduler, you can share your availability with external prospects, customers, and partners through a booking page, and then schedule meetings at convenient times, even with people who don't have a Google account.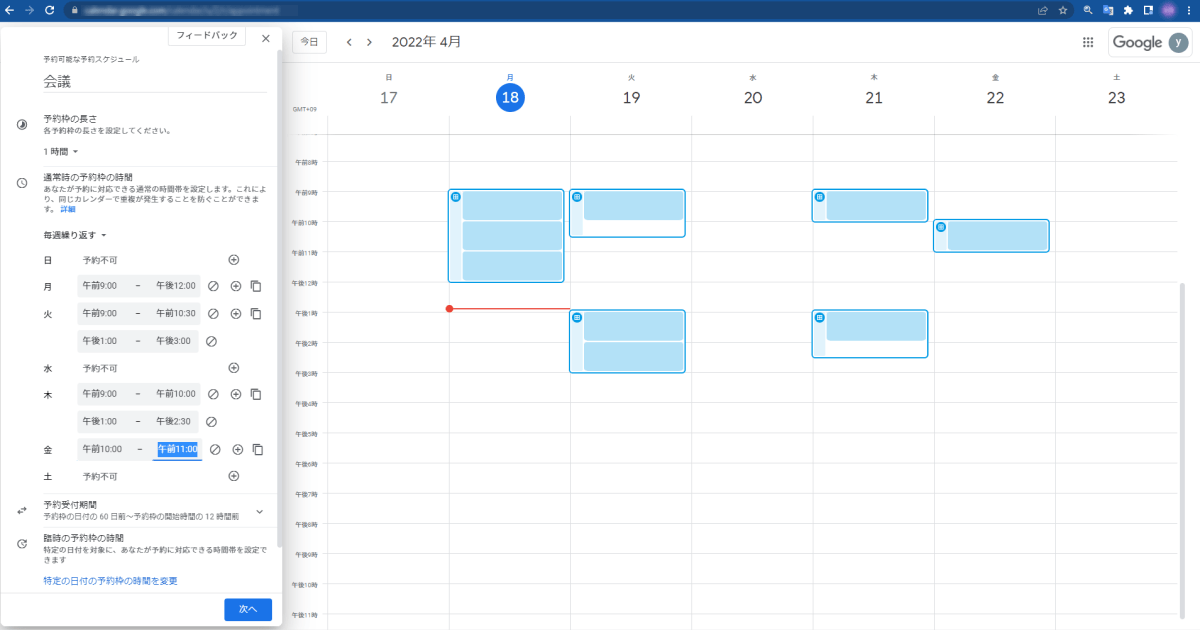 Google Workspace Editions
Business Standard
Business Plus
Enterprise
Enterprise Standard
Enterprise Plus
Notes
Admins: There is no admin control for this feature.
End users: If you have used appointment slots before, you can enable appointment scheduling in your Calendar settings.
For all other users, appointment scheduling will be ON by default. Visit the Help Center to learn more about using appointment slots and appointment scheduling.
Rollout Pace
Rapid Release domains: Gradual rollout (up to 15 days for feature visibility) starting on March 24, 2022
Scheduled Release domains: Full rollout (1–3 days for feature visibility) starting on April 6, 2022
Resources:
Google Help: Learn about appointment schedules on Google Calendar
Google Help: Use Google Calendar appointment slots
Get started on your free trial!
If you are interested in using
Google Workspace