What is Google Workspace?
Google announced a significant new changes to its productivity suite of office apps on 6 October 2020, rebranding G Suite with a new name. In this time, more advanced features are added and tighter integration are provided between the core applications of G Suite, including Gmail, Docs, Sheets, Slides, Drive, Calendar and Meet, particularly in collaboration.A broader range of pricing options is provided to cater different needs from different sized companies.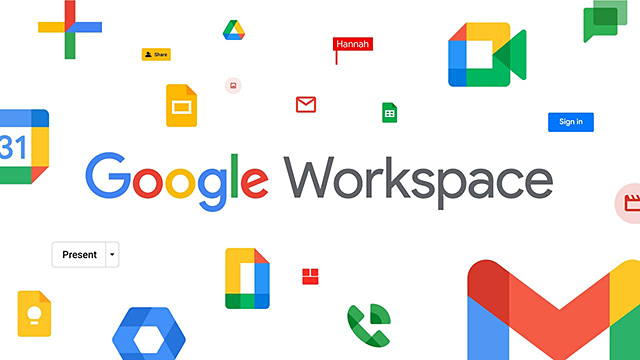 How to purchase Google Workspace?
You may purchase from:
1. Google official websites via credit card.
2. Google Workspace reseller in Malaysia.
Google
Official
TS
Cloud
Price
US$72/Yr
RM240/Yr
Service Charge
6%
6%
Consultation
No
Yes, Free
Customer Service
English
English,
Chinese,
Malay
Payment Method
Credit Card
Online Banking
DNS Configuration
No
Available
Training Courses
No
Available
Difference between Purchase from
Google Workspace Reseller & Google
What is the cost of Google Workspace?
The promotion is different in each country from time to time. Currently, promotion available in Malaysia is applicable to the first 20 accounts. For purchasing with large number of accounts, you may get a better price through TS Cloud.
TS Cloud Google Workspace Promotion
Edition
New Customer
Renewal/ Transfer Customer
Business
Starter
RM240
RM300
Business
Standard
RM480
RM600
Business
Plus
RM900
RM900
Enterprise
Essentials
RM498
RM498
Enterprise
Standard
RM995
RM995
Enterprise
Plus
RM1,490
RM1,490
*Yr/ User
How to apply Google Workspace?
You may apply from:
1. Google's official website
2. Google reseller
Applying from Google, you'll need to pay via credit card, conduct initial setup and DNS settings by your own. If you would like to purchase from TS Cloud, we have the services to activate the Google Workspace just within 3 days.
Can I get Google Workspace for free?
TS Cloud provides a 30-days Free Trial of your preferred Google Workspace Edition. This is applicable only for new Google Workspace customers. You may explore all the features of Google Workspace, including business email, Google Meet, cloud storage and many more. Click on the below link to apply Free Trial now.
How to Implement Google Workspace?
Small companies usually will start using Google Workspace faster as compared to medium or large enterprises due to simple staffs management; they can choose to implement by themselves or purchase DNS Configuration service from TS Cloud (the setup will complete within 3 days). Meanwhile for larger of companies, they usually established hardware equipments, so they will plan the system conversion steps more carefully.
For
Small-scale Company
(30 and below)
For Medium &
Large-scale Company
Is Google Workspace Training Course Available?
TS Cloud provides online classroom training courses in Chinese, English, and Japanese to allow all users can easily complete Google Workspace training.
What are the Google Workspace Add-ons?
The built-in tool - Apps Script can be used to create scripts. With the integration between third-party tools and Google Workspace, it can become a powerful business tool in cloud.
Google Workspace Customer Stories
Thousands of corporate customers from different industries have chosen TS Cloud. The following customer experience/stories will show you how these companies deal with challenges and strengthen their competitive advantages!