Email Migration Service: Migrate your emails to Google Workspace
Mail Server Migration Service: Exchange to Google Workspace
Since TS Cloud became an authorized Google Workspace partner, we have accumulated over 10 years of experience in Google Workspace migration. Over the years, we have completed more than 2,000 times of mail server migration and email migration for our customers. Just like hiring a moving company, our professionally trained team will make sure the Google Workspace migration process is smooth and painless, regardless of what mail server is to be migrated, Exchange, O365 or Outlook.
Exchange to Google Workspace Migration
Google Workspace is the first step for many companies to move toward cloud, and because of this, companies are often nervous and upset about "migration". But rest assured! Our Google certified team will ensure that your company's journey to the cloud is smooth throughout the whole process. Before, during and after the migration process, we will provide complete planning and timely guidance, please feel free to let us take care of it.
Office 365
VPS(Cpanel,Plesk)
Postfix
Qmail
Lotus Notes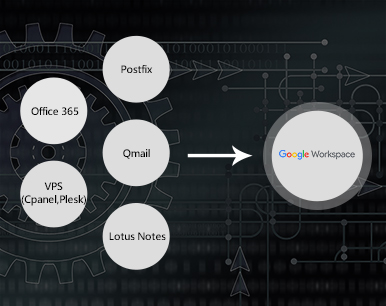 Email Migration
If you are migrating emails from the old client to Google Workspace, there are two ways to do it:
Pulling data from the former email client to Google Workspace. (Pull)
Importing data from the former email client into Google Workspace. (Push)
TS Cloud provides the first approach as a chargeable service. As for the second approach, it can be done easily by using Google's migration tool to sync data with Google Workspace. You can choose to complete the email migration by yourself using Google's migration tool or engage a SI partner for necessary assistance.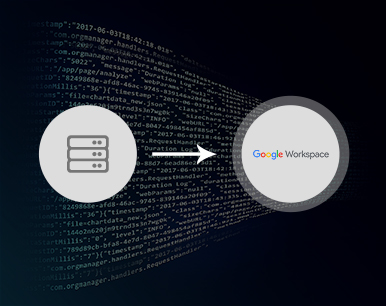 Change Management led by Google Workspace Professionals
When the number of employees in companies exceeds 250, the organization and system will become more complicated; the impact of replacing the system will be greater. Replacing the system is no longer just a matter of counting from 1 to 3, switching the host and you're done. With the dual delivery and split delivery settings of the host, the entire migration process can be divided into several stages according to the plan, ensuring that the company after the implementation of the new system can continue to use smoothly. We have received professional training from Google. From the establishment of migration plan, the scheduling of migration time, the assessment of migration risk, the implementation of internal communication methods and employee training, we are able to provide a series of change management services according to customer needs.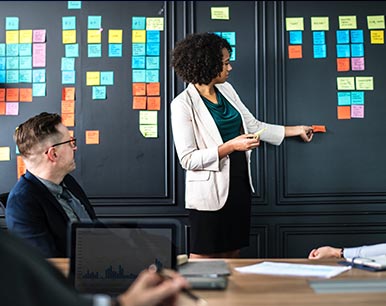 Frequently Asked Questions
QIf the company already has a mail server, can more than two mail servers be used?
QIn the process of switching the mail server, will email messages be lost? Will the mails sent by the customer disappear?
A
During the migration process, an email may be sent to Google Workspace (formerly G Suite) or the old host. Therefore, we recommend using software recipients such as Outlook. When the migration is completed, please save the mails on the old host before making POP3 or IMAP changes.
QCan I transfer the mails from the existing mail server to Google Workspace (formerly G Suite)? how to proceed?
A
Depending on the mail server your company is using, different environments will have different migration best practices. You can refer to this article for instructions on how to migrate your mail to Google Workspace (formerly G Suite).
Get started on your free trial!
If you are interested in using
Google Workspace
Related Articles
The services listed below are intended to enable you to use Google Workspace (formerly G Suite) safely and optimally.