Google Workspace Service Process
We Can Finish All Configuration Remotely!
As we are a cloud service provider, we can handle the consultation, activation settings, and even after-sales support online. Google Workspace specialists and engineers with professional licenses cooperate with each other to help customers establish a cloud computing environment.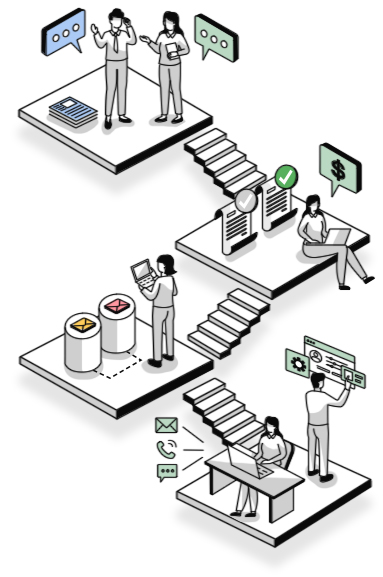 Understand Customer Needs
To understand customer needs and the current email system via phone or online communication.
Proposal and Quotation
Provide the best solution and quotation based on your business needs.
Date Migration Testing
If there is a need for data migration, the feasibility of the actual migration will be tested before the cost is included in the actual quotation.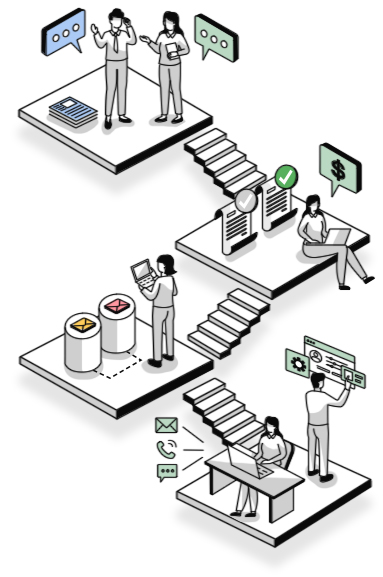 Environment Setup
Perform Google Workspace configuration service remotely.
Switch Email Hosting
Change your DNS records and wait for it to take effect before you can start using Google Workspace.
After-sales Service
Provide support via phone, email, or online communication.
TS Cloud: Features of Service
Transparent pricing with no hidden fees
Specialists with professional licenses and rich experience
Provide multiple communication channels for support
Get started on your free trial!
If you are interested in using
Google Workspace