Special Offer for the Upgrade from G Suite Legacy Free Edition! Upgrade Now!
2022.05.25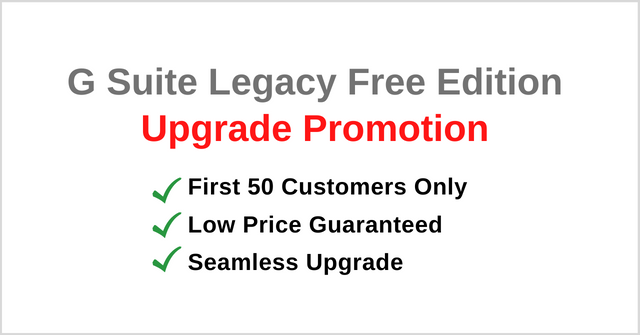 Best Deal for G Suite Legacy Free Edition customers – TS Cloud offers exclusive upgrade discounts and FREE 1-on-1 consulting service to help you choose the edition of Google Workspace that best fits your business needs and guarantees a smooth transition without worrying about service interruptions.
The promotional price offered by TS Cloud is extended:
Limited to First 50 Customers
Low Price Guaranteed
Seamless Upgrade
To learn more about the G Suite Legacy upgrade, please feel free to fill out the form below to schedule an online consultation.
More News