"G Suite Business edition with unlimited storage, fulfilling the storage needs for large image files and videos."
Summary
Bertec Enterprise, a professional import agent for products related to life sciences, decided to use the G Suite Business edition with unlimited cloud storage space because the business needed to display images and videos of their products for presentation purposes. By using TS Cloud's support services, Bertec Enterprise is able to receive timely support from TS Cloud's specialists to solve problems occurred during usage, saving time spent on research and effectively leverage the value of G Suite.
Client Information
Company Name
Bertec Enterprise Co., Ltd.
Company Profile
Founded in 1986, Bertec Enterprise Co., Ltd. is a professional import agent for products related to life sciences. It is a distributor of consumables, reagents, instruments, and equipment from well-known domestic and foreign manufacturers.
In addition to being an import agent, Bertec Enterprise also provides professional services such as instrument installation, maintenance and calibration, technical support, consultation and educational training, etc. The head office is located in New Taipei City, and the rest of its branch offices are located in Taichung, Kaohsiung and Hualien.
Industry
Import agent
Company Size
50 to 100
Year of Establishment
2018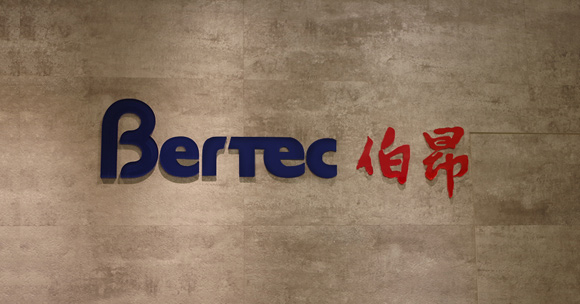 Results
| Before | After |
| --- | --- |
| G Suite Free Edition account only includes 15G of storage volume which would be insufficient for storing files. | Unlimited storage for large image files and high-resolution videos. |
| There is no one to be asked or assisted if there is a problem occurred during the usage of G Suite Free Edition. | If there are any problems, TS Cloud's support team can be accessed anytime during working hours. |
| Unable to instantly check the latest maintenance registration status, thus management is troublesome. | Google Sheets provides instant access to maintenance registration status for easy management. |
Benefits
Infinite cloud storage space, afraid no more of insufficient storage for large image files and videos.
In the past, Bertec Enterprise decided to use the G Suite free version (currently unavailable) to eliminate the high maintenance and handover cost of self-framed hosts. However, the free version only has 15G of cloud storage space, for department that often requires access to images and videos, the storage space is obviously insufficient. In addition, the G Suite free version does not have any support services, and no one can be responsible for any problems occurred during software usage. Therefore, the company decided to change to the G Suite Business edition through TS Cloud to upgrade to infinite cloud storage space to ease and benefit users who need to place images or videos on Google Drive. When the team needed to go out for presentation, they can display the videos and images stored in the cloud anytime and anywhere. Even if the company has the latest product videos or presentation slides uploads, they can be accessed and displayed immediately to the customers.
Professional and enthusiastic support team which try their best to help solve the problem of software usage.
After switching from the G Suite free version to G Suite Business edition through TS Cloud, in addition to the infinite cloud storage space, the biggest difference is that Bertec Enterprise can enjoy the Support Service from TS Cloud Specialist.
Ms. Huang said that, she, as the G Suite administrator of the company, the task is to support every user in the company, to ensure that everyone can effectively use the hardware and software equipment provided by the company, and to comply with the related company policy while providing convenience to the users. However, Miss Huang has limited knowledge on the many features of G Suite. Therefore, it is very important for her to have a strong support team to help solve problems in real time.
In the past, Bertec Enterprise had used the G Suite free version. If there is any problem with the software usage and configuration, neither Google nor the dealer can help solving the problems, which means that if there is a problem occurred, no one can be responsible for that. In the period of more than a month since the upgrade of G Suite Business edition through TS Cloud, even if there were different problems every day, TS Cloud's specialist, Karen, was able to respond immediately. The content and attitude of the reply also made Mrs. Huang deeply felt the enthusiasm of the specialist. As a company that also provides technical support, Bertec Enterprise thinks that TS Cloud is a passionate and professional partner who makes them feel more motivated to try out different G Suite features, knowing that even if they get stuck on something, they are still supported by a trusted professional team.
Schedule maintenance via Google Forms and track the maintenance requests any time.
As a company that provides customer service and technical support services, Bertec Enterprise needs to grasp the time course of the company's maintenance cases and maintenance team first hand. Since the introduction of G Suite, the company has established a maintenance reservation system through Google Forms. When the business receives the customer's maintenance requests, they can directly fill out Google's online form, register the maintenance requests, and use the database in Google Sheets to track maintenance schedules, view time slots availability for reservation, and remaining repair progress. Even if they are out of the office, they can still use the mobile device to access the Google Forms applications, and make proper arrangements for the maintenance cases that need to be handled.
TS Cloud's comment
Get started on your free trial!
If you're interested in using Google Workspace