Limited G Suite Promotion in Malaysia!
2020.03.10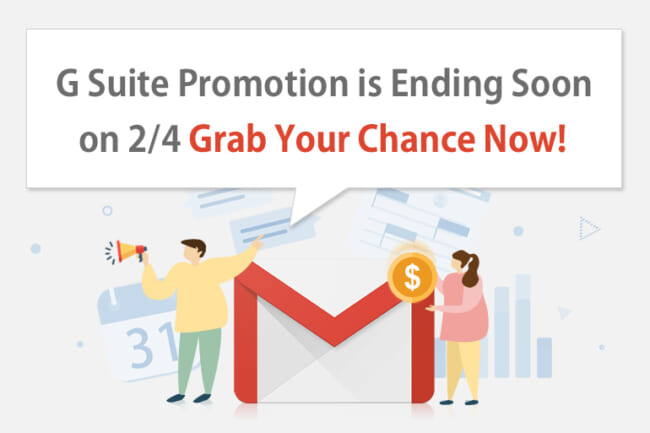 In due to the price changes for G Suite products in April 2, 2019, Google has offered a regional pricing discount for Malaysia for a year up to April 2, 2020. The G Suite Basic with USD6 is offered at USD5.4 per user per month and G Suite Business with USD12 is offered at USD10.2 per user per month. The original price is expected to resume on April 3, 2020. Therefore, don't miss the chance quickly grab the promotional pricing!
How to grab the last chance of G Suite promotional pricing in Malaysia?
If you are new to G Suite or currently a G Suite subscriber, quickly engage the TS Cloud Malaysia Team to get consultation and solution to enjoy the promotional pricing before it ends! For current G Suite subscriber, you can transfer to TS Cloud with contract adjusted to enjoy a year ahead of this promotion.
More News