Media Mulia increases productivity with Google Workspace
Summary
Publishing an article and keeping the readers up to date with the latest news is the premier task for a media company. Getting the articles amended right at the time is essential to be always on clock with the citizens in Malaysia. With Google Workspace, Media Mulia makes it possible!
Client Information
Media Mulia Sdn. Bhd., Malaysia.
| | |
| --- | --- |
| Company Name | Media Mulia Sdn. Bhd. |
| Company Profile | Media Mulia Sdn Bhd is the publisher and permit holders of Utusan Malaysia, Mingguan Malaysia, Kosmo! and Kosmo Ahad! as well as all digital and social media content and platforms linked to these titles. A media company that is based on universal values, stresses on high performance and excellence work culture, innovative, and adaptive. |
| Industry | Media & Entertainment |
| Company Size | 210 |
| Year of Establishment | 2018 |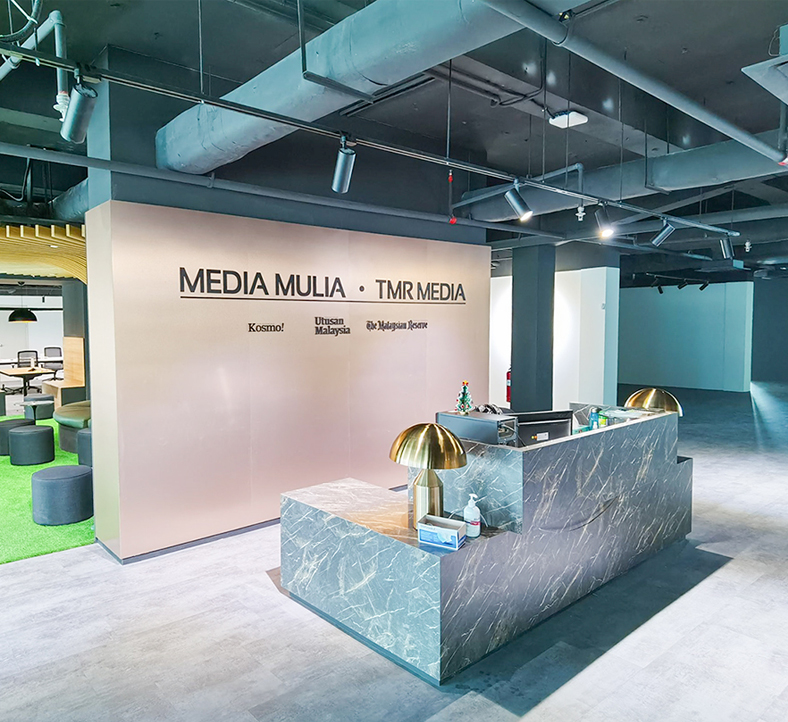 Challenges
Smooth collaboration between colleagues between states is a need to be overcome by Media Mulia.
Media Mulia, as a media company, produces thousands of articles monthly and there is a critical need to track all these articles from the original copy to the final published articles. All articles must be checked and edited for the digital platforms and the print edition. Our staff correspondents at most of the states need to send their articles, photos, videos, and various contents is a huge task.
Solution by TS Cloud
Fast and Effective assistance by TS Cloud is a win for Media Mulia.
TS Cloud assisted Media Mulia to implement and integrate Google Workspace Solutions within a short period of time with comprehensive training helped in the onboarding project, allowing the company to launch the two national newspapers on 20 July 2020. All edits can be shared and tracked at every stage. The sharing of content allows the editors to have access to the content and make the necessary amendments when required at any stage of the process. With Google Meet, the editors at the company's HQ in Petaling Jaya can have daily morning editorial meetings with all its correspondents based in all the states seamlessly.
Results & Benefits
Real-time collaboration, and online editing is a great solution to publish an article on time!
Google Workspace offers an all-in-one, reliable and competitive application for Media Mulia. From a corporate mailbox with the Company's domain name to Google Drive with drive audit log features and other applications like Google Docs, Google Sheets, and Google Slides has helped the company to achieve its business model.
Customer Reviews
Get started on your free trial!
If you're interested in using Google Workspace