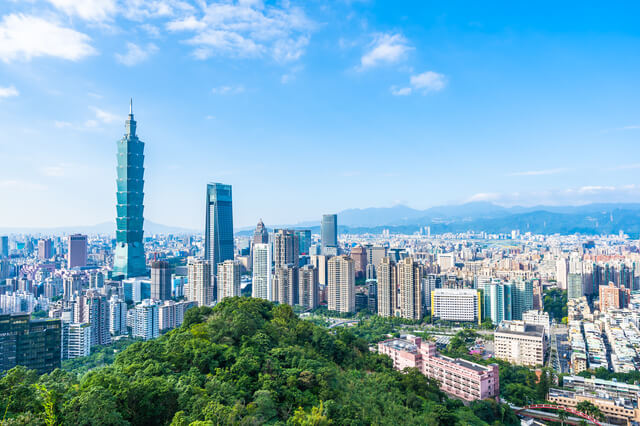 Image: PIXTA
TS Cloud is located on Keelung Road, Xinyi District, Taipei, near the Xinyi business district and the MRT Taipei City Hall station, the best part of Xinyi District. The area is surrounded by department stores and corporate buildings, including the headquarters of many financial companies, making it a very important business and financial district in Taipei.
Our Location
About Taipei
Taipei City is the capital of Taiwan and is located in the Taipei Basin in the northern part of the main island of Taiwan. The city consists of 12 districts and is the most densely populated city in Taiwan, with a population of around 2.5 million. In terms of transportation, the city is located at Taipei Songshan Airport and is connected to Taoyuan International Airport via national highways. The city has a well-developed transportation network consisting of trains, buses and the metro.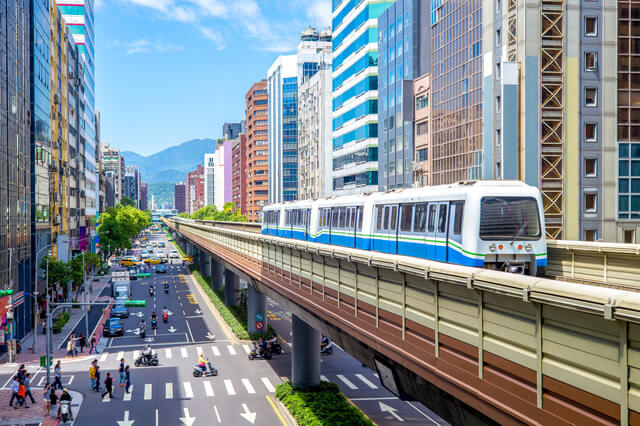 Taipei MRTImage: PIXTA
Taipei has numerous and unique sights to offer, such as. the Longshan Temple, known as "Taipei's First Temple"; Ximending, which offers a glimpse of Taipei's pop culture and street graffiti art; the Zhongshan shopping district, which combines art museums, high-end department stores, independent bookstores, and various stores in its own style; Dihua Street, where centuries-old street houses and emerging cultural and creative industries meet; the National Palace Museum, which houses ancient and modern collections; 101, Taiwan's tallest skyscraper, which combines shopping, scenery and business offices; Yangmingshan National Park, where you can hike through rich natural landscapes and watch the moon and stars at night; and many other attractions in the city.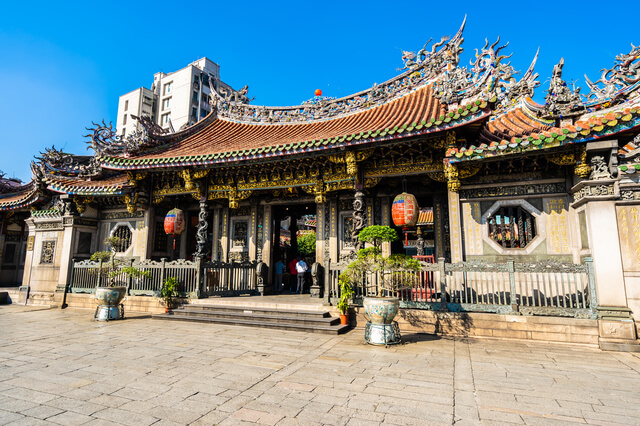 Longshan Temple, a national monument, has become a popular tourist attraction for foreign visitors in recent years.Image: PIXTA
Taipei not only has a vibrant trade and economic power, but also has a diverse range of art and cultural facilities and activities, and has preserved local historical and cultural sites and natural landscapes in the process of internationalization. Taipei is the city where Tanaka System's Taiwan branch is located, a city that combines modernity and tradition, urbanity and nature, technology and humanity.
About Xinyi District
Xinyi District is located in the southeastern part of Taipei, where the Taipei City Government, Taipei City Council and Taipei World Trade Center are located. Shin Kong Mitsukoshi, Xinyi Eslite, Uni-President Department Store, Vie Show Cinemas Taipei Hsin Yi, ATT 4 FUN, Bellavita, etc. are located in the area. In recent years, Breeze Xinyi and FEDS XinYi A13 have joined the area. The new metropolitan fashion district has taken shape, so that Xinyi district is also known as "Taipei Manhattan".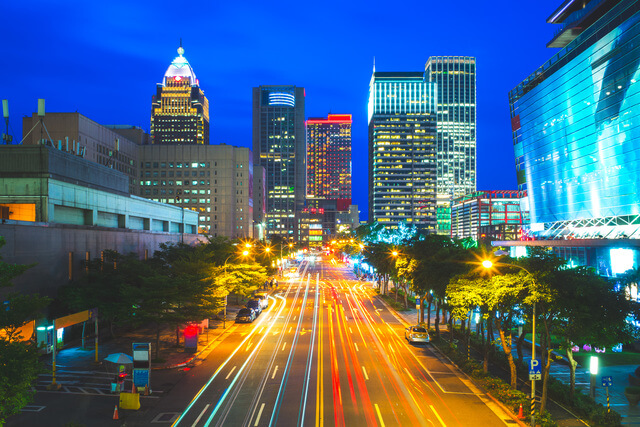 Xinyi District Department StoresImage: PIXTA
In addition to commercial department stores, the Xinyi district is also home to the 101, once the world's tallest skyscraper and now Taiwan's tallest building with a 360-degree view of Taipei from the 89th floor. Near 101 is Four Four South Village, which retains its old bungalows and alleyways and frequently hosts events and small peasant craft markets. From the city's MRT station, it's a 10-minute walk to Songshan Cultural and Creative Park, with the historic Songshan Tobacco Factory, its workers' dormitories and boiler rooms, and a lush ecological pond. There is also a green ecological pond. The warehouse complex occasionally hosts exhibitions and art and cultural events.
Our Office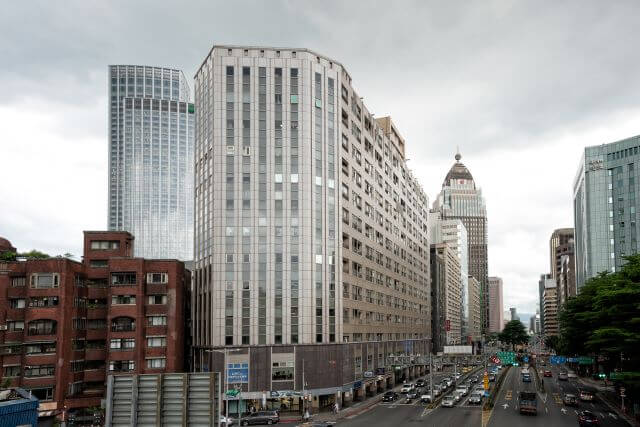 Exterior of Xin Bao Xin Yi Building
The address of TS Cloud is located at 6-6, No. 141, Sec. 1, Keelung Road, Xinyi District, Taipei City, near Song Shan Senior High School and Songshan Cultural and Creative Park.
Office Interiors
Meeting Rooms
There are three meeting rooms in our office that can accommodate from 4 to 20 people. Each room is equipped with projection equipment and whiteboards for presentations and discussions among colleagues.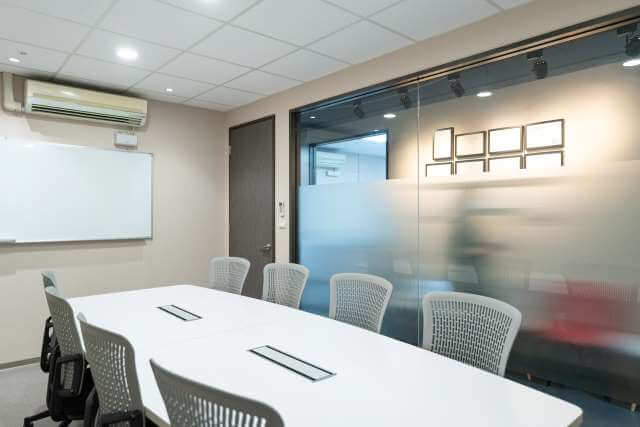 Main Meeting Room
Pantry
The office is equipped with drinking facilities, free coffee capsules and complimentary drinks such as sparkling water, juices and a selection of original teas.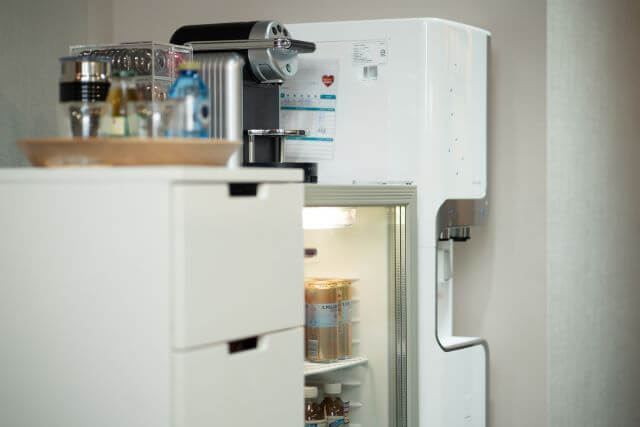 Coffee Machine and Water Dispenser
Workstation
Each employee is equipped with a Lenovo laptop, a 24-inch or 27-inch monitor, a mechanical keyboard, and a wide desk. Books needed for work can also be purchased at public expense.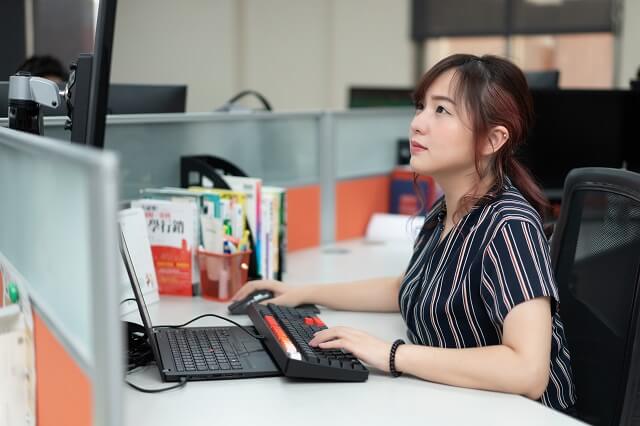 Our Team
There are currently five teams in the TS Cloud Taipei office: the sales team, the technical team, the project team, the marketing team and the operations team. The ratio of male to female members is 7 to 11, and the age range is from 24 to 35, with an average age of 29.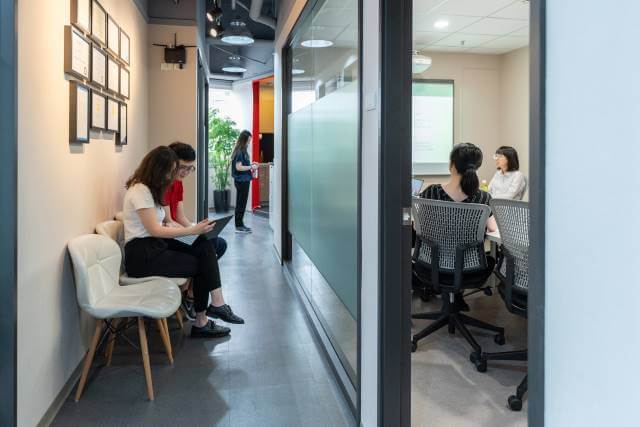 Work Environment
During working hours, there are few private conversations, mostly business phone calls and video conferences, and there is no mental shouting or gossip among employees. However, there are not too many meetings either, as there are various projects in the company. Basically, the employees are all busy during working hours.
This is the introduction to our office in Taiwan. We hope that customers who want to know more about us can get a better idea of TS Cloud.
Branch Offices
The branch offices are located in Taiwan, Japan, Singapore and Hong Kong. Please refer to the links below for more information.
Introduction to the office in Malaysia
Introduction to the office in Japan