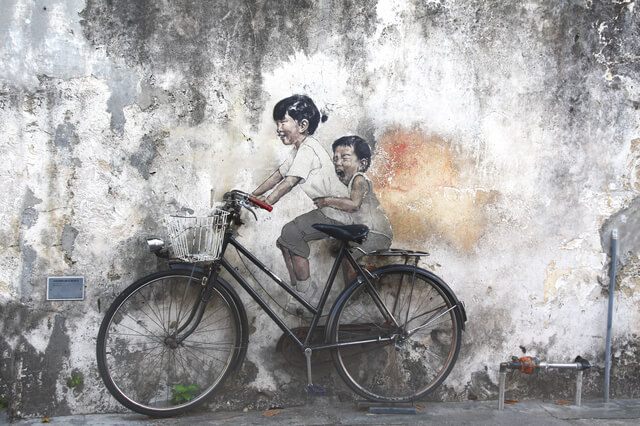 Penang Street ArtImage: Pixta
TS Cloud is located in Georgetown, Penang, Malaysia. George Town was inscribed on the World Heritage List UNESCO in 2008. The historic George Town is known for its unique architecture and townscape with residential and commercial buildings that show influences from different colonial eras.
Our Location
About Penang
Penang (Malay: Pulau Pinang), the Pearl of the Orient, is a state on the west coast of peninsular Malaysia. The state of Penang consists of two parts, Penang Island and Seberang Perai (formerly Province Wellesley). Penang is also easily accessible from Kuala Lumpur. The distance by land is about 354 km.
Besides the three main races, the Malays, Chinese and Indians, there are also significant Eurasian, Siamese and foreign communities in Penang. In addition, Penang is full of various religious traditions, delicious delicacies, unique street art, historic buildings, and beautiful beaches. Thus, it has become one of the most famous places visited by locals and foreigners.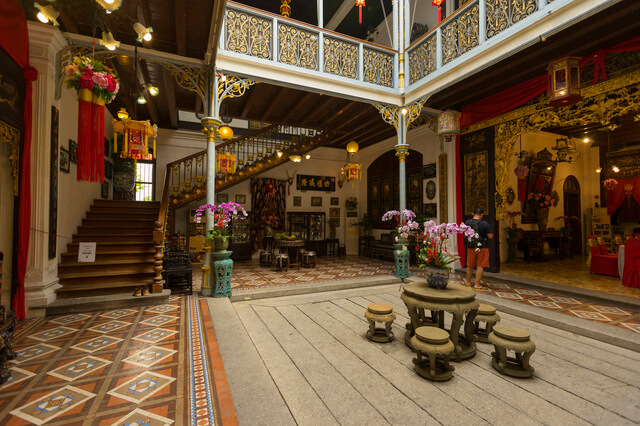 Penang Peranakan MansionImage: Pixta
George Town
George Town, the capital of Penang State, is Malaysia's second-largest city and the economic centre of the country's northern region. The new Swettenham Pier cruise terminal can now accommodate some of the largest cruise ships in the world, such as the Cruise to Nowhere, Spectrum of the Sea, Genting Dream, etc.
Little India is an ethnic Indian enclave in George Town, Penang. The neighbourhood captures the essence of India in its streets and stores selling goods from sarees to spices. With only a 5-minute walk, you can reach Little India from TS Cloud!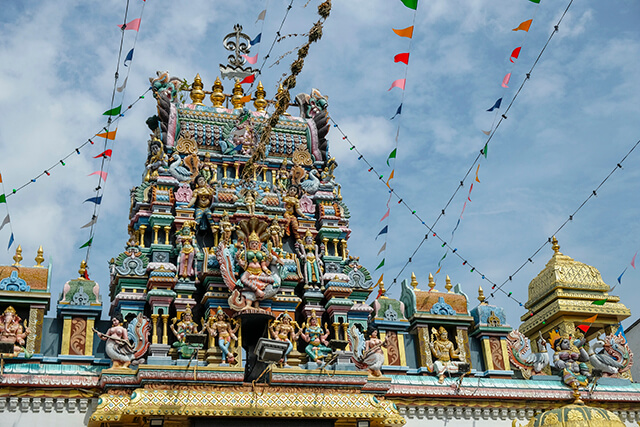 Little IndiaImage: iStock
Our Office
The address of TS Cloud is No. 21, Ground Floor, UAB Building, 35, Gat Lebuh China, 10300 George Town, Pulau Pinang. U.A.B Building is a historical building on Gat Lebuh China (China Street Ghaut) in George Town. The distance from Swettenham Pier to the office is about a 7-minute walk.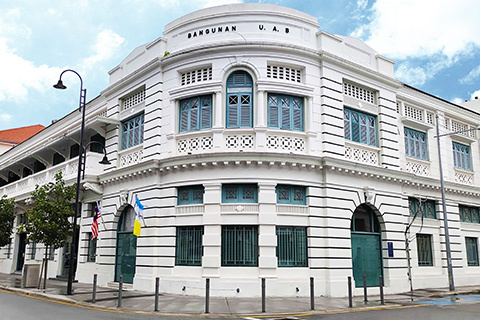 One of the Instagrammable spots in Penang – UAB Building
Common Areas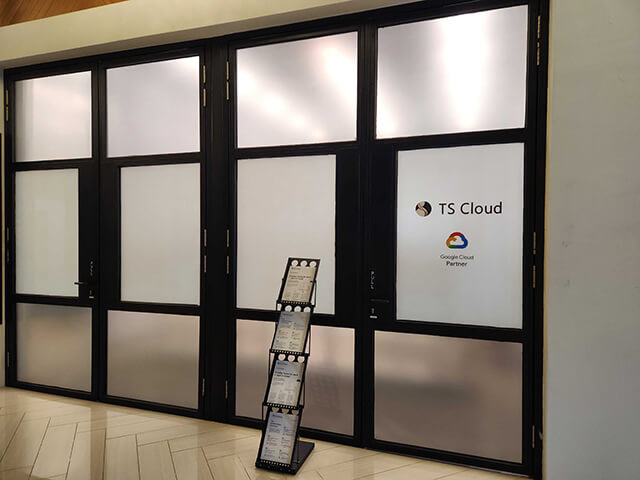 TS Cloud is located on the ground floor of the building.
Meeting Room
The meeting room can host up to 8 pax and is equipped with a projector screen, whiteboards, and video conferencing equipment.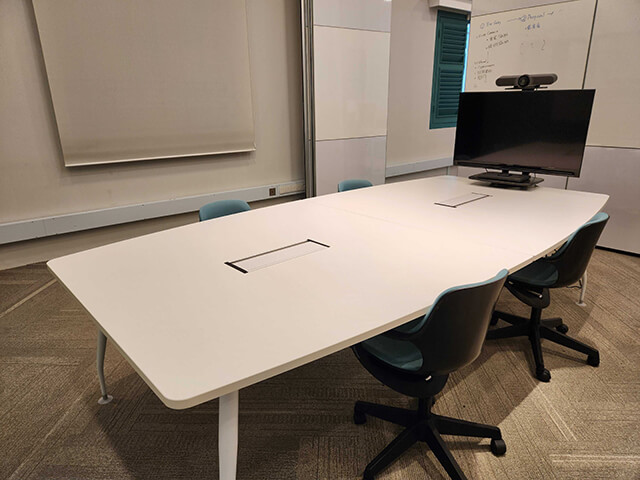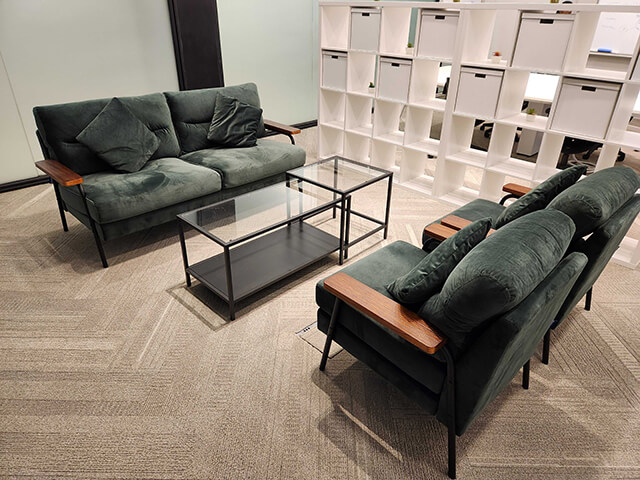 Reception Area
Pantry
The pantry is not only equipped with microwaves and refrigerators but also stocked with various foods and beverages.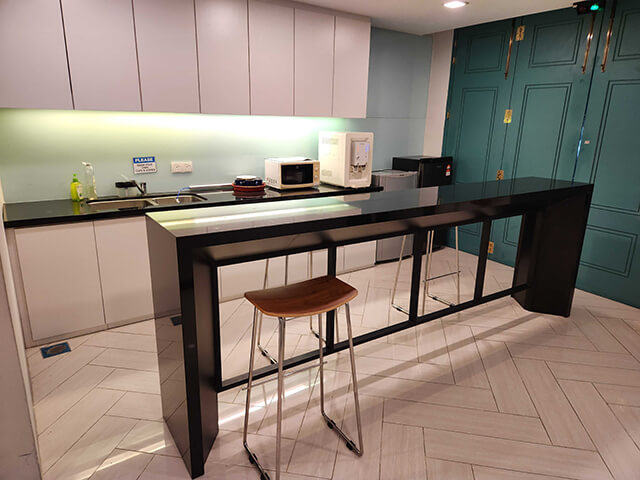 Workstation
Each employee is equipped with a Lenovo laptop, a 24-inch or 27-inch monitor, a mechanical keyboard, and a wide desk.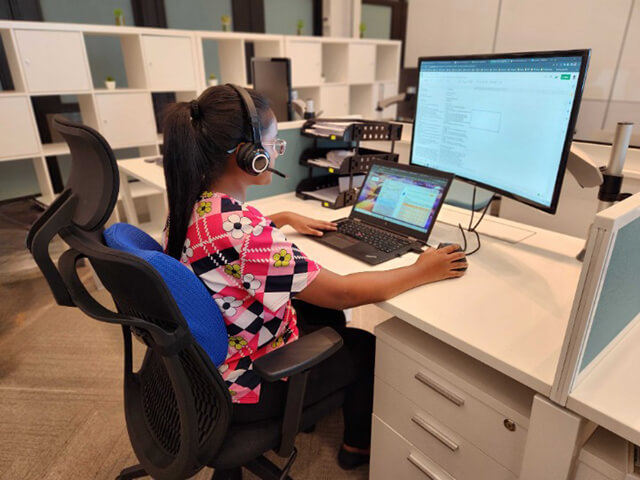 Our Team
TS Cloud Malaysia consists of three employees from the IT department and the sales department. The age of the employees ranges from 26 to 30 years, with the average age being 28 years old.
Work Environment
The daily working environment at TS Cloud is progressive and cooperative. During working hours, employees focus on completing their tasks, such as phone calls, meetings with clients, and discussions with the team.
This is the introduction to our Malaysia office. We hope that clients who want to know more about us can see a more detailed picture of TS Cloud.
Branch Offices
The branch offices are located in Taiwan, Japan, Singapore and Hong Kong. Please refer to the links below for more information.
Introduction to the office in Japan
Introduction to the office in Taiwan